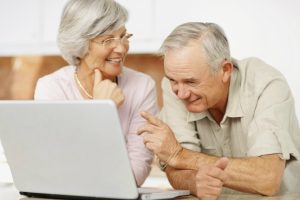 We take care of our customers and for a long time we have flown under the radar just doing what had to be done.
We are delighted to inform you that our customers can express their written satisfaction on this page for your perusal.
Comments shared by our customers
As I have been for twenty years receiving your help, I am in the situation to recommend this service. Without it I would still be in the computer stone age…now I am flying….
Gerald (78) – Nelson
I would highly recommend Silver Service IT Limited. Antoon is passionate, very patient and explained each step he took to fix up the problems I had resulting from the upgrade to Windows 10 and reconfigured the setup to what I was familiar with previously which helped me regain my confidence. My photos are also now automatically available on all my devices. Life is simple again!!
Lesley (retired) – Omakoroa
Have had dealings with IT consultants in business and privately for 30 years. Silver Service tops them all. Antoon was approachable, patient, understanding, highly skilled and always professional. Problems were solved, configuration changed, extra tips given and data transferred from old computer all at an extremely reasonable price. No stress – and enjoyable learning. In the computer world, Silver Service IT Limited is a real gem!
Inga (retired) – Greerton