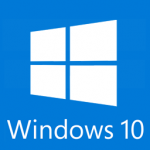 Microsoft Windows 10 is the tenth home computer Operating System since we were loading Windows 3.11 on top of MS-DOS 6.22. It is fair to say after 25 years they've got it right this time.
Most importantly, we can reconfigure any Operating System (including Windows 10) appearance and outward behavior with ease for users, without any of the shortcomings of older operating systems but at the same time, Windows 10 does seem to be notably faster which is a most pleasant and appreciated surprise.
Improve Windows 10 setup
Out of the box, Windows 10 start menu looks a bit of a mess at first glance if you haven't seen it before: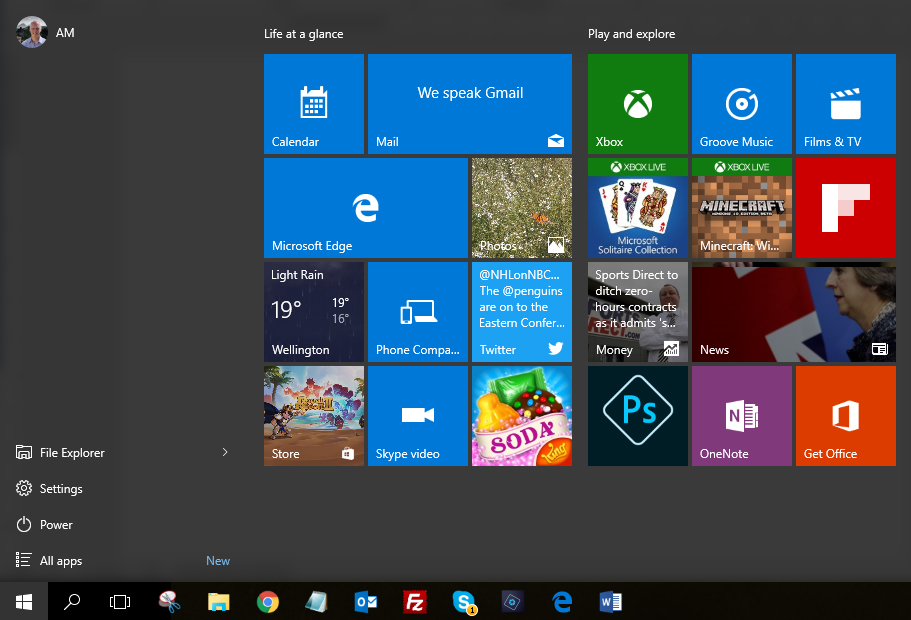 At Silver Service IT, we don't necessarily prefer this 'out of the box' look and feel. Instead, we like to take the best of the past and merge it into our present, providing a more relaxing familiar experience for the Windows 10 (or Windows 7, or 8.1) end user that can look like this: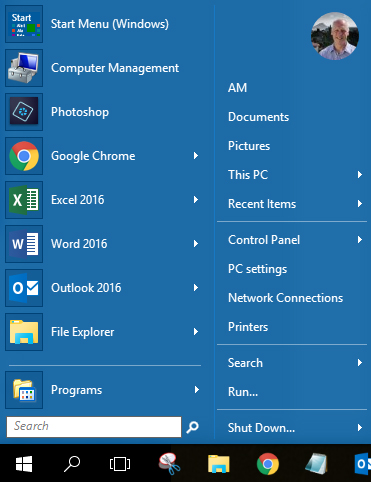 These are two different start menu options for the same Windows 10 laptop. We prefer this second menu, and it doesn't take long to "turn it on" for our customers.
Installing a new Operating System
There are two methods to upgrading your Operating System (OS).
Installing the new OS on top of the old one, or
Saving all your files and reinstalling a brand new copy of the new OS on an empty disk, and then returning the files to their previous locations exactly.
It is always preferable to install an operating system from scratch, rather than layering it on top of the old operating system. The outcome is always a faster machine. This takes a little bit longer, but it is a good option for resolving future problems or issues, quicker and more precisely.