Why does Silver Service IT recommend everyone upgrade to a SSD? Because you will notice the difference – guaranteed!
Internal comparison of a HDD and an SSD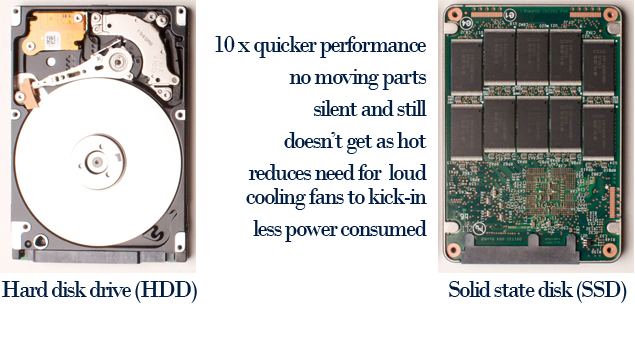 1 hour labour to replace one with the other
Old HDD placed inside a USB connected enclosure, giving you an extra external storage device
Hardware cost dependent on disk storage capacity required
Call for more information:  07-262 1000, 7-days.